Happy Canada Day – Let's celebrate!
It is wonderful to feel the grandness of Canada in the raw, not because she is Canada but because she's something sublime that you were born into, some great rugged power that you are a part of. – Emily Carr
From all of us at Herma's,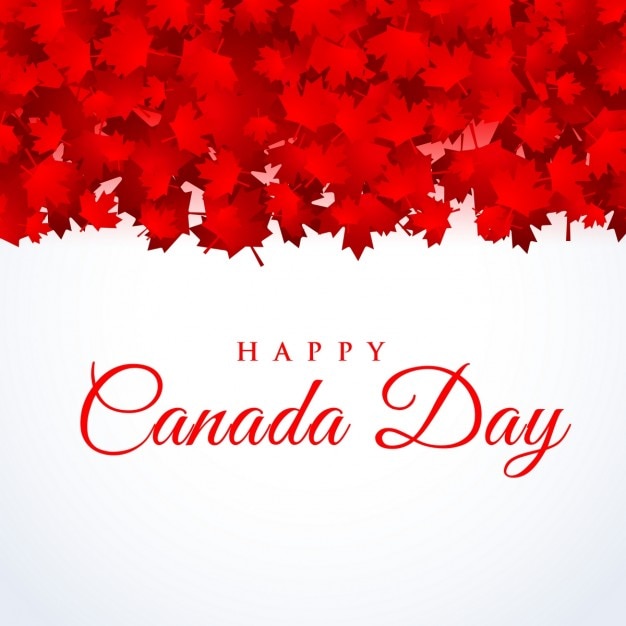 Super Savings Sale this Summer
To kick off our Canada Day weekend celebration, Herma's will be putting on a super fun sale in our courtyard which will include items up to 50% off. This will become a series of sales in the courtyard this summer which will take place on weekends, weather permitting.
Canada Day Weekend Schedule
Friday, Saturday and Sunday from 9 a.m. to 5 p.m., Closed Canada Day, Monday
Buy Canadian this Canada Day
At Herma's we are proud to carry products made in Canada.
Be sure to check out the massive list below of all we have that is made in Canada, much of it local.
Fraktals (Aurora, Ontario) – Short Bread Co. (Cobourg, Ontario)  – Lemon Lily Tea (Toronto, Ontario) – the Village Grocer Meats, Cookies, Frozen Foods & more (Markham, Ontario) – Epicentre Spices – Manoucher Breads (Toronto, Ontario) – La Rocca Cakes (Toronto, Ontario) – Saucy Dotty Gourmet Sauce (Brighton, Ontario) – The Garlic Box Seasonings, Rubs, oils, and dressings (Hensall, Ontario) – Edilicious Cheese Appetizers (Minden, Ontario) – Cool & Simple Potatoes and French Fries (Montreal, Quebec) – GO Green Ocean Shrimp – Grizzly Salmon – Go Wild Cod and Shrimp – Uncle Chester's Hot Pepper Sauces (Trenton, Ontario) – Royal Canadian Honey (Toronto, Ontario) – Sparrow Lake Honey (Kilworthy, Ontario) – Muskoka Roastery Coffee Co. (Huntsville, Ontario) – Sweet Dream Honey (Clarington, Ontario) – Catherine's Red Pepper Jelly and Antipasto Sauce – Susan's Hot Mustard (Guelph, Ontario) – Mrs. McGarrigle's Creamy Champagne Mustard (Merrickville, Ontario) – Split Tree's Cocktail Mixes, Cordials and Syrups (Ottawa, Ontario) –  Rootham Marmalades, Chutney, and Salad Dressings (Guelph, Ontario) – Sable & Rosenfeld Tipsy Olives and Bruschettas (Toronto, Ontario) – Tracy's Pilsner Beer Jelly (Niagra-On-The- Lake) – Hurt Berry Farm Hot Sauces (Port Perry, Ontario) – David's Rubs (Toronto, Ontario) – Gourmet Village Sauces, Drink Mixes, Cheeseball Seasoning and Spices (Morin Heights, Quebec) – Vintage Pizza Pie Co. (Northumberland County, Ontario) – Picard's Potato Chip Covered Peanuts (Waterford, Ontario) – Joe Beef's Mustards and Spices (Montreal, Quebec) – Damien's Hotel Oscar Tango Hot Sauce (Toronto, Ontario) – Soup Girl Soup Mixes (Caledon,  Ontario) – No. 7 Mexican Hot Sauce (Toronto, Ontario) – Hilborn Pottery (Cambridge, Ontario) – Jacqueline Kent Collection (London, Ontario) – Herma's Signature Products (Port Hope, Ontario) – & so many more!!
On the Grill…
Be sure to try the Village Grocer's variety of sausages, flat chickens and steaks, found in our freezer section, and don't forget that we carry a fabulous variety of barbecue sauces like Stubbs and Rufus Teague.
The Cheese Shop
Fun with cheese on the Barbecue
Is there anything that doesn't taste better grilled and enjoyed outdoors? Sure, a great 5-year old Cheddar will always do the job of adding that desired creamy tang to your BBQ, but why not take your burgers, steaks, sausages and grilled veggies to the next level with a luscious melty cheese like creamy Charlevoix Le 1608, Gouda, Pacific Wildfire with its snap of heat or our homemade Stilton Pate. – Denise, News from the Cheese Shop
Go Canadian all the way.
We suggest filling your cheese platter with these beautiful Canadian cheeses..
Tiger Blue (Blue from BC) – Grey Owl (Goat's Milk from Quebec) – Charlevoix 1608 (Cow's Milk from Quebec) – NEW Smoked Pacific Wildfire (Cow's Milk from BC) – Back Forty's Madawaska (Sheep's Milk from Ontario) – Opasatika (Cow's Milk from Ontario)
Featured Cheese
NEW Pacific Wildfire
This exciting, firm cow's milk cheese is NEW to the cheese family of Natural Pastures Cheese Company in Courtenay, British Columbia. Smoked and adorned with habanero pepper and cracked black pepper, you'll love the added flavorful surprise. Find at Herma's!
Cheese Trays for Canada
Call 905-885-9250 or stop by to order. Twelve hours notice is required.
Charcuterie at Herma's
Have cut to your liking…
Prosciutto Abruzzo – Speck Montagna – Porchetta – Fennel Salami
Our Italian meats contain no nitrates, so eat up!
Also find ready-to-go in our coolers…
Beef Bresaola – Soppressata Spicy – Soppressata Mild – Salsiccia Spicy – Salsiccia Mild – Hot Pepperettes – Killer Pepperettes – Calabrese Salami – Genoa Salami – Blue D'Elizabeth & Jalapeno Sausage – Kurtzie's Artisanal Handcrafted Salami (from Whitby)
Herma's Signature Products
Stilton Pate, as pictured above, is delicious dolloped on a steak or hamburger.
Perfect for snacking or offering as an hors d'oeuvre this weekend.
Sundried Tomato Dip – Beer Cheese Spread – Seafood Dazzler – Spicy Pimento Spread – Bacon Cheddar Spread – Herma's Chevre – Savoury Cheddar – Lemo-licious Cheese – Goat Cheese Rounds – Chicken Liver Pate – Herma's Stilton Pate
We can't say enough about these lovely dips and spreads which are made from scratch daily in our very own kitchen using only fresh ingredients.
Find them in our cheese department.
From all of us at Herma's, we wish you the best as you celebrate the freedom and beauty of this great land of ours.
Sincerely,
Meredith Ender
Communication Coordinator
Herma's Fine Foods & Gifts